Drone Insurance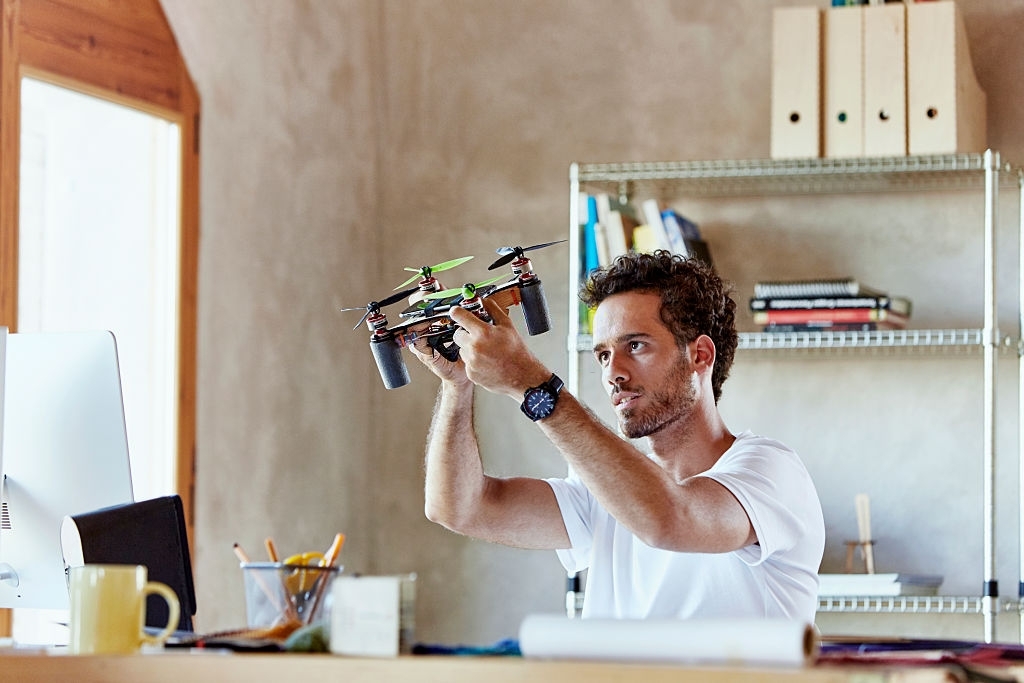 A drone may just be like a toy, but it is actually a big investment. It makes it easier for you to increase the production value of your film project. It also gives a new perspective that you don't normally see. If you use drones for business, it's important to protect them against damage, injury, or loss of equipment. Here's a quick overview of drone insurance.
What is Drone Insurance?
Drone insurance covers the commercial utilisation of unmanned aerial vehicles (UAVs). If your drone got damaged, lost, or caused injury to others, insurance will cover liability costs. The amount covered depends on your policy.
Most drone insurance policies in Australia are for commercial use only. There are a few companies that cover drones for recreational use. However, these are still subject to regulations applicable for commercial drone operation.
Types of Drone Insurance Coverage in Australia
Australia drone insurance covers 2 main aspects:
This gives coverage of up to $20 million for third-party damage and bodily injury claims.
This is an agreed amount for the damage or loss of your drone and operating equipment. It usually includes a payload.
Types of Liabilities or Accidents Covered
Drone insurance is beneficial in the following scenarios:
The drone got lost or damaged because the operator lost control which resulted in a crash.
The drone caused injury or damage to a person or 3rd party property.
The drone caused injury or damage to ground crew, onlookers or operating equipment.
Things That Affect the Cost of Drone Insurance
Number of flying hours recorded
Price of drone and other equipment
Size and weight of the drone:

Micro (equal to or less than 100 grams)
Very small (100 grams to 2 kg)
Small (2 to 25 kg)
Medium (25 to 150 kg)
Large (more than 150 kg)

Ability to automatically record flight log and data
Frequency of maintenance
Whether the drone is leased or owned
Areas where the drone is operated
History of loss or drone accidents
How to Make a Claim on Drone Insurance?
Making a claim is similar to the process for home insurance or motor vehicle policies:
Inform the insurer as soon as possible once the insurable event occurred.
Take note of the location, time, type of incident, and contact details of the party involved. The contact details of witnesses are also important.
Inform the authorities such as ambulance or police, if applicable.
Don't issue any statements without permission from the insurer.
Don't leave your drone and equipment. Do all necessary measures to protect it after the incident.
Let the insurer check the damaged property before sending it for repair or disposal.
Make your claim within the prescribed period.
Drone Insurance Exclusions
Use your drone in ways approved by your insurer at all times. Some exclusions for coverage are:
Not logging in-flight log data; thus, there is no evidence on what occurred during the incident
Using your drone recklessly or non-compliant to air safety regulations
The drone is unregistered, especially if it weighs more than 2kg and not showing appropriate identification number.
Not logging in maintenance changes and battery cycles
Make Sure Always to Follow Australian Aviation Regulations
You need to follow the CASA Regulations regardless if you're using your drone for commercial or recreational purposes. Failing to follow will make you shell out up to $9,000 worth of fines. This depends on the severity of the breach.
Check Out Drone Insurance in the Market with Makes Cents
As of time of writing, five companies in Australia offer public liability and equipment cover for UAVs. A comparison website like Makes Cents will help you narrow down your choices. Drone insurance is a specialised field, do proper research before committing to a policy.
---