HBF Life Insurance Review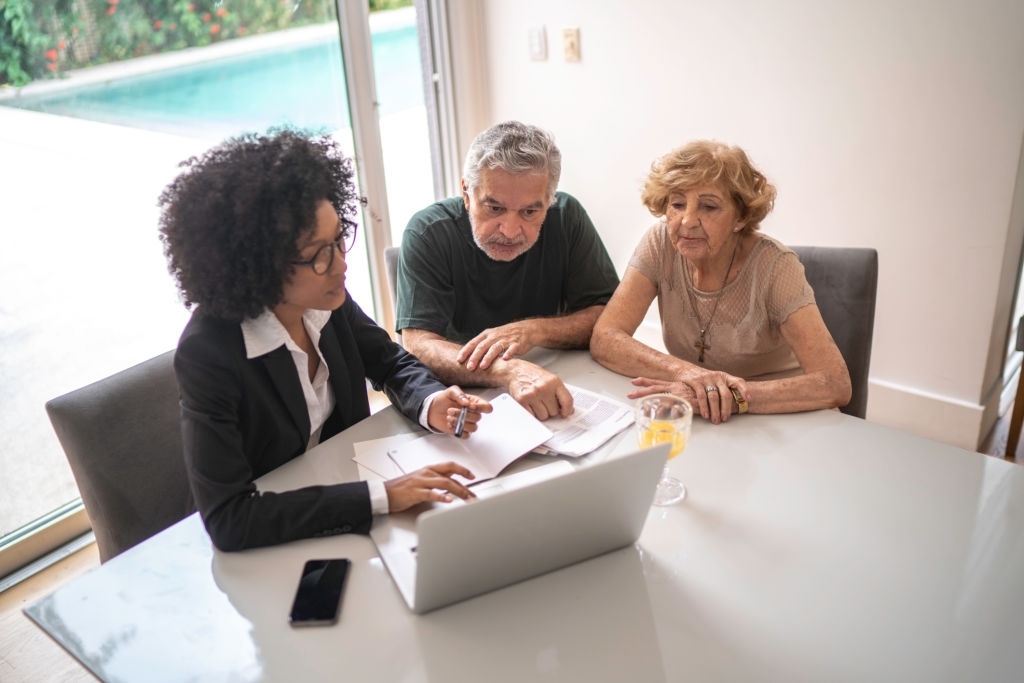 Read Here for Our HBF Life Insurance Review:
Note: This product is no longer available. Visit HBF's website directly, or compare other options.
HBF (the Metropolitan Hospitals Benefit Fund of Western Australia) was established in 1941 to provide affordable health cover to Australians. It has its roots in Perth and eventually became available all over the country and has been operating in the insurance industry for more than 75 years.
HBF is a non-profit provider of insurance, with products including life, health, home, car, and travel insurances accessible to thousands of members across Australia. There are currently 2 main types of life insurance products under HBF, stylised as Ezicover. These are Ezicover Life Insurance and Ezicover Income Protection.
HBF Ezicover Life Insurance
This is designed to secure the financial future of the insured member as well as his/her family. The Ezicover Life Insurance provides a lump sum benefit up to $1.5 million in case the insured member is diagnosed with a terminal illness with a life expectancy of fewer than 12 months or passes away. The money can be used to cover the family's payables such as mortgage repayments and funeral costs and to cover their living expenses. This cover is available for applicants between 19 and 69 years of age.
Take note that HBF Ezicover Life Insurance will not provide benefits for certain circumstances. This includes deaths resulting from suicide within 13 months of the policy's commencement, cover reinstatement, or cover increase. Other exclusions will apply depending on the member's information that he or she provided during the insurance application.
HBF Ezicover Income Protection
This policy is designed for professionals, homemakers, contractors, and many others to protect their income in case they become unable to work due to an injury or illness. HBF Ezicover Income Protection will pay a monthly benefit up to 75% of the insured member's pre-disability income, which may reach a maximum of $12,000 every month until the benefit period ends. This is usually between 1, 2 or 5 years. This cover is available for applicants between 19 and 60 years of age.
There are two types of policy under Ezicover Income Protection. These are:
Where benefits are paid in case of sickness or injury that renders the insured member unable to work and earn an income. This is available to permanently-employed members who work between 20 and 60 hours every week. For those who are non-permanently employed, they will have to have consistent income in the last two years and working the same number of hours per week as the permanently-employed.
This is offered for members with medical conditions that make it challenging to qualify for the other types of cover.
HBF Ezicover Income Protection will not provide benefits for certain cases specified in the policy. Some notable examples are: intentional self-harm or attempted suicide, unemployment that is not due to sickness or injury, and elective surgeries resulting in disability for less than 90 days.
Why Choose HBF Ezicover
HBF Life Insurance takes pride in its "members first" philosophy, which is echoed by their simple and quick insurance application and claims process. Since HBF is not run by shareholders, their focus is more on giving back to its members.
Affordable and flexible cover – policy can be tailored to suit the member's budget and lifestyle.
Anytime, anywhere coverage – life cover provides protection wherever the insured may happen to be in the world, 24/7.
Advance payments – for life cover, the deceased member's family can have an advanced payment amounting to $15,000. This can cover funeral expenses and other incidental costs.
No medical necessary – in most cases, claims can be made without a medical.
Inflation protection – as inflation rises, so do the benefits. The benefit amount also increases on policy anniversary every year.
Tax-deductible – premiums are, in general, tax-deductible.
Free on the first month – the first month's premium is free.
Easy claims process – members may take out a policy by calling the company's number or filling up an online form.
Guaranteed renewable – the policy will never get cancelled so long as the member meets his or her policy obligations.
Cooling-off period – those who wish to cancel has 30 days to do so beginning from the day of the policy's effectivity, with a full refund of the premiums paid.
Ease of access – members may check their usage and limits and make a claim online through myHBF and HBF Health apps.
Making a Claim with HBF
It is easy to take out cover with HBF Life Insurance. Members may log in online and navigate to the Claims tab. Following the instructions and filling up the form is fast and fuss-free. Alternatively, members may contact HBF with their account and claims information.
With its competitive features, HBF Life Insurance just might be the one that you need. To be sure, compare different life insurance policies today with our reliable comparison tool. By comparing, you will be able to make an informed decision with minimal time and effort versus going direct to the insurers. And this service is free!
Our HBF Life Insurance Review is just one of many. You can also read reviews on many more Life Insurance Reviews at MakesCents.
---