Mortgage Broker Leads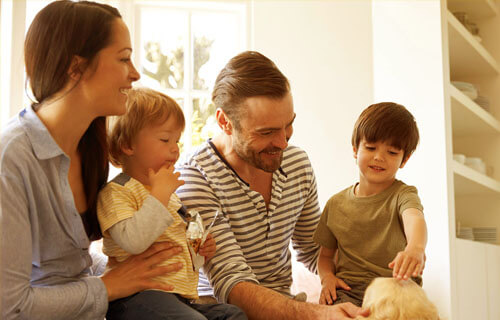 We generate Mortgage Broker Leads!
Makes Cents Media is a leading Australian and New Zealand lead generation and new client acquisition specialist across multiple industries including (but not limited to) Solar, Electricity and Gas, Mortgage and Home Loan, Personal Finance, Health Insurance, Life Insurance, Financial Planning, Investment Property Leads and more. We facilitate meaningful and profitable relationships between businesses (our clients) and the right consumers looking for their services at the right time.
Contact us today for Mortgage Broker Leads
Mortgage Broker Lead Generation is our specialty
We predominantly utilise all digital and social channels simultaneously to identify and target the right consumers with the right message to engage them to consider either taking out your service for the first time or request a comparison quote against their existing services or policies.
The comparison mindset advantage. 
We generate mortgage leads and capture the consumer at the highest point of intent, in order to make it easy for you to pitch a mortgage comparison product or service, or new service to the consumer.
When engaging with our lead generation forms, the consumer is taken through a journey of being 'disturbed' and then 'comforted. This is our unique angle of sales messaging that attracts the user through a message along the lines of "are you paying too much for…? If so, compare today and save!"or "Did you know that if your Don't do this…, you could be missing out!" Placing the consumer in a state of curiosity about their current situation and if they are paying too much and if they could potentially save money.  
Accurate Consumer Profiling 
When generating life insurance leads its important to know who is your prime target consumer? Who do you want to speak to? Are there any commonalities amongst all your existing clients? We work backwards from your 'ideal client' target profile and then marry this up to the right vertical on our website with the right capture forms to pre-qualify the right leads. Let's say you're after:
·       Australian Mum and dads
·       Aged 25 – 60 years of age
·       Who own or are paying off their home or own their home outright
·       They need to earn over $90,000 household combined income
·       Living in CBD and surrounding areas within postcode targets: 3000 – 3189 and 4000 – 4060
·       Have a clean credit history and are not bankrupt
·       Are Australian Citizens or permanent residents
·       Are interested in comparing their existing or new home loan
The above is a real target profile we have been given by a client who we currently generate hundreds of mortgage leads for each week. Whether your profile is this in-depth or not, we can assist you.
Selecting the right target geography to generate Mortgage Broker Leads.
We specialise in tight geographical targeted lead generation for the mortgage industry. Whether you need only selected postcodes or a postcode range, we can deliver you leads that strictly fit your geographical targeting to ensure there is no wastage. 
What Lead Type is Best for Conversion?
When targeting consumer for refinancing and new mortgage leads, there are multiple ways to acquire your specifically targeted leads. We take the guess work and trial and error money pit, that can be digital advertising to bring you a pure pay-per-lead model that converts best for you. We can utilise your branding and company name throughout our comparison site to, in essence, white-label our expertise and lead generation pages to ensure your lead converts best!
How are Leads Delivered?
We can send your mortgage broker leads leads via real-time API into your CRM through any push/get method used by your CRM or dialler. Or, we can send leads via a individual real-time CSV in an email or daily CSV export of all leads generated in the last 24hrs. So depending on your CRM capability and limitations, you can receive real-time or daily-exported leads that are ready for a your sales team to convert. We recommend always contacting the lead as fast as possible to ensure that your phone call is met with the consumers the highest level of intent. 
Follow up messaging and drip marketing email campaigns
We can help you craft and execute a series of trigger-automated text sms and email campaigns that will draw out your potential consumer, the right intent and allow you to engage them at their real point of interest. This also ensure that even if your sales team isn't able to engage the lead via telephone, you know there is an automated system operating the background to follow these leads up. When you add up the costs of marketing for your Solar campaign, you need to maximise the outbound marketing costs to ensure your program remains profitable.
Lead Generation Compliance and Consent
100% of all Makes Cents Media mortgage broker lead generation activity is done in a compliant nature where consent is clearly given from the consumer for you to contact them with a quote. We ensure that no campaign is launched or published without your previewing and direct written approval and sign off given. All Solar leads are generated in compliance with:
We are based in Australia and go above and beyond to comply with industry standards in order to protect the consumer and you the lead buyer. 
Lead Optimisation
We don't just send you a lead and an invoice. We have been in business for more than 4 years and aren't going anywhere. Our campaign managers are here to help ensure that your campaign is a success. If your campaign works for you, then it works for us! There are numerous tips, tricks and trade secrets we can share to help you improve your conversion rates and gain a higher return on investment.
Looking for Mortgage Broker Leads That Convert?
Then Makes Cents Media and our online comparison website leads are the right leads for you! Contact us today and we will be in touch with a quote for your specific lead generation campaign.
---