Significant Capital Growth for Australian Property in 2021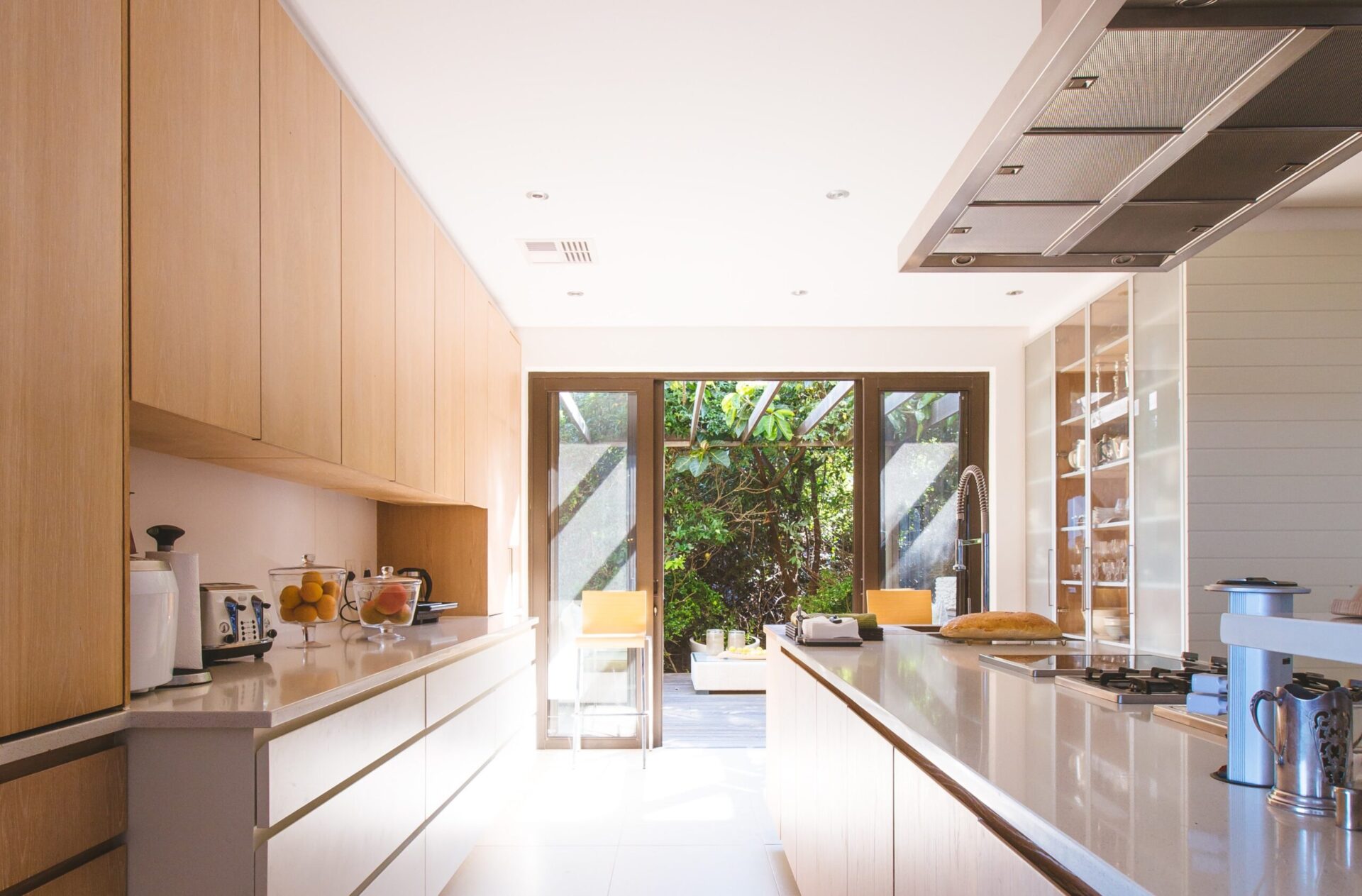 The banks are forecasting significant capital growth for Australian property in the next 12 months. The question is, what does this mean for you? and are you ready and in a position to capitalise on this growth?
Last month was the largest month-on-month increase in property value since August 2003. The latest housing market data from CoreLogic has confirmed that Australian home values rose by 2.1% in February 2021, making the current growth phase one of the strongest in 17 years.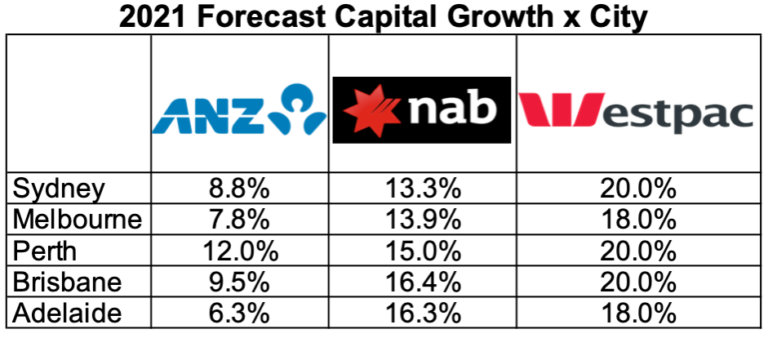 In this current environment of increasing demand and competition on housing, it pays to ensure you're in a great position to take advantage of this growth. Even if you're not intending on selling your property, the first place to start is ensuring you have the best home loan. The best way to realise capital growth, is to ensure its growth is not eaten up by the interest payments you're making.
The following chart from CoreLogic shows that all property markets, other than Melbourne (due to Covid-19 lockdowns), are higher than they were a year ago, and Melbourne has made up most of its lost ground and is likely to reach new heights again shortly.
In May 2020, Both Westpac and the ANZ bank  predicted a 10% decline in Australian property prices. The NAB predicted declines of up to 15%.
Not to be outdone, CommBank also contributed to the doom and gloom in May 2020 with a claim that house prices could plummet by up to 32%!
Fast forward to March 2021 and the big banks have completely reversed their forecasts for the property market for 2021/2.
ANZ is now predicting 9% growth in 2021, the NAB and Commonwealth Bank are forecasting 5% growth, and Westpac sees a 15% "surge" in property values over 2021-2023!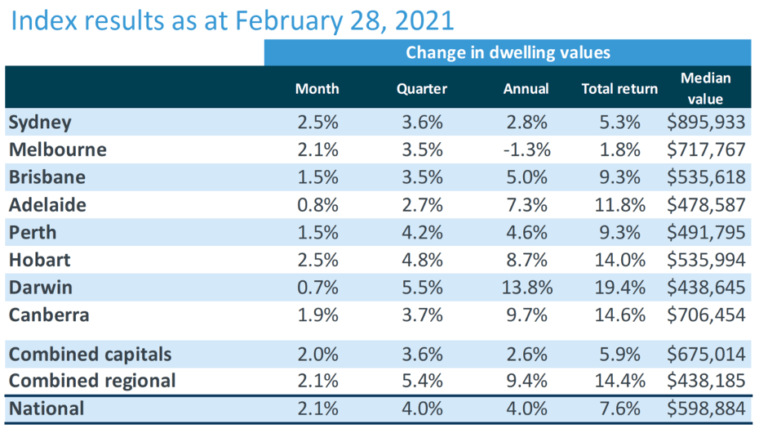 Source: Corelogic March 1 2021
If you want to take advantage of these strong markets and want to take action, then why not let us help you make the most of current and future growths in the property market? Let's start by ensuring your mortgage is on the best rate.
---