Senior Citizen Home Loan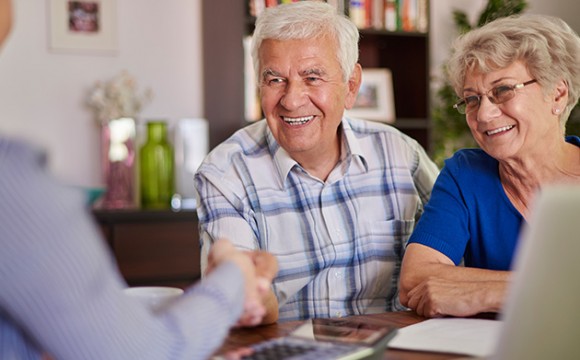 Taking out a home loan as a senior citizen can be a daunting task, but with the right preparation and research, it can also be a smart financial decision.
As an Australian senior citizen, there are several factors to consider when applying for a Senior Citizen Home Loan.
Age and Retirement Status: Most lenders have a maximum age limit for loan applicants, usually around 70 or 75 years old. If you are already retired, you will need to provide proof of income from your pension or superannuation fund.
Repayment Capacity: Your loan repayments must fit within your budget and not put undue strain on your retirement income. Lenders will assess your ability to repay the loan based on your income, expenses, and other debts.
Loan Type: There are several loan types available, including variable-rate loans, fixed-rate loans, and reverse mortgages. Each loan type has its own advantages and disadvantages, and it's important to understand the options before making a decision.
Property Type: You may be interested in purchasing a new home, downsizing, or investing in a property. It's important to understand the costs associated with each option, as well as the potential benefits and risks.
Home Loan Features: Some home loan products may offer features such as offset accounts, redraw facilities, and the ability to make extra repayments. Consider which features are important to you and choose a loan product that meets your needs.
Loan Term: The length of the loan will impact the amount of interest you pay over the life of the loan. Shorter loan terms can mean higher monthly repayments, but lower interest costs, while longer loan terms may mean lower monthly repayments, but higher interest costs.
Interest Rates: Interest rates can have a significant impact on the cost of your loan. Consider both fixed and variable interest rate options to determine which is the best option for you.
Loan Fees: There may be various fees associated with taking out a home loan, such as application fees, settlement fees, and ongoing service fees. Be sure to understand all of the fees involved in taking out a home loan and factor them into your budget.
Credit History: Your credit history can impact your ability to secure a loan, as well as the interest rate you receive. Be sure to review your credit report before applying for a loan, and address any negative items that may be affecting your score.
By considering these factors, senior citizens in Australia can find a home loan that meets their needs, provides financial security, and helps them achieve their financial goals. If you have any questions or concerns about taking out a home loan as a senior citizen, be sure to speak with a mortgage broker for personalised advice and support.
Read more:
Can you shorten your home loan term?
Consequences of Late Home Loan Repayments
How does rising inflation affect your borrowing power?
7 Ways to Pay Off Your Mortgage Sooner
Speak to a mortgage broker today about refinancing to set yourself up to pay off your home faster and avoid paying unnecessary interest.
---