Refinance Cashback Offers: Are They Worth It?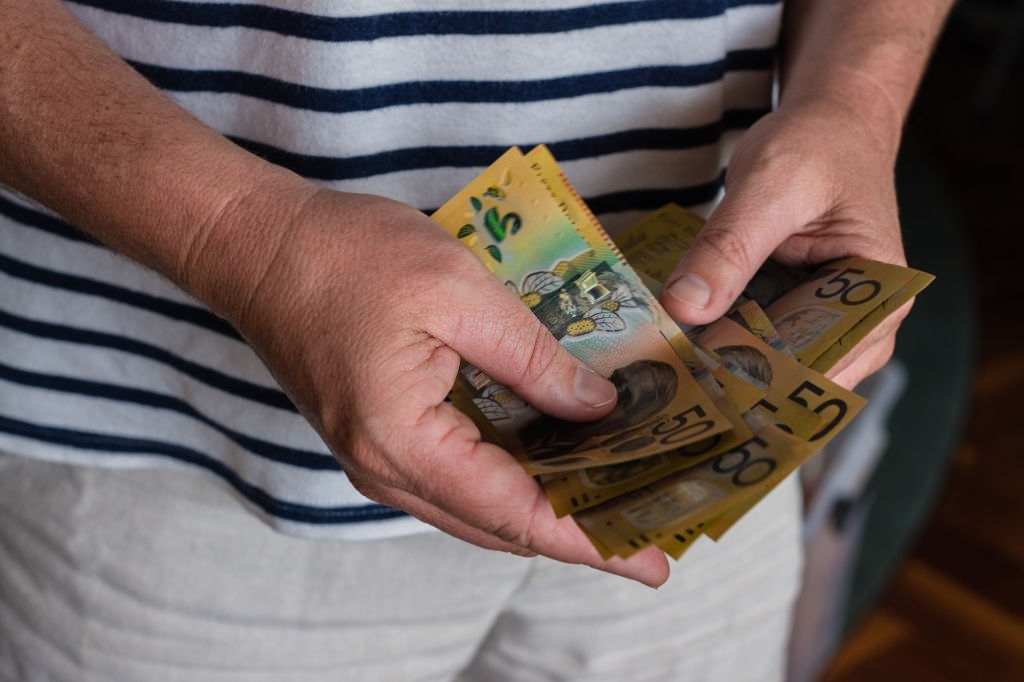 Before you take up a Refinance Cashback Offer, you need to read this.
One of the surprising trends in Australia's lending and refinancing industry is home loan cashbacks. A year ago, you would be lucky if you could find 10 lenders offering refinance cashback offers for home loans. Today, of the research that we have been able to do, it seems that 26 residential home loan lenders in Australia are now offering some form of 'cashback' as an enticement.
Given the surge of home loan cashback offers in market, and the surge of the property market in 2020 and 2021, borrowers need to know: 
Are home loan cashbacks worth it?
What is the fine print?
What are the terms and conditions?
Will you benefit in the long run taking up this offer?
What are 'Refinance Cashback offers' and How Do They Work?
Refinance cashback offers are a defined amount that banks and lenders pay to borrowers(you) for every property they refinance. Usually, those who want to take advantage of the cashback offer from the lender will have to setup an account from the lender or bank linked to the home loan. After a set period, the cashback will be credited to the borrower's account.

Recently and most commonly, banks are using this type of promotion direct-to-consumer to attract borrowers into refinancing their mortgage or locking it in for a set period. The property market in 2021 is currently on the rise, and this type of cashback promotion is one of the top strategies lenders use in attracting borrowers. Given the intense competition among lenders, cashback values are rising higher than ever. The highest cashback listed recently is from Reduce Home Loans, offering a whopping $5,000.
Here is a list of Cashback Refinance Offers available:
(Correct as at 31/05/2021)
| | | |
| --- | --- | --- |
| Lender | Cashback value | Take Advantage NOW! |
| Reduce Home Loans | $5,000 | Refinance with Reduce Home Loans |
| Bank of Melbourne | $4,000 | Refinance with Bank of Melbourne |
| BankSA | $4,000 | Refinance with BankSA |
| People's Choice CU | $4,000 | Refinance with People's Choice CU |
| RAMS | $4,000 | Refinance with RAMS |
| St.George | $4,000 | Refinance with St.George |
| HSBC | $3,288 | Refinance with HSBC |
| ANZ | $3,000 | Refinance with ANZ |
| Westpac | $3,000 | Refinance with Westpac |
| Bank of Queensland | $3,000 | Refinance with Bank of Queensland |
| P&N Bank | $3,000 | Refinance with P&N Bank |
| Virgin Money | $3,000 | Refinance with Virgin Money |
| Credit Union SA | $2,500 | Refinance with Credit Union SA |
| CBA | $2,000 | Refinance with CBA |
| NAB | $2,000 | Refinance with NAB |
| Bankwest | $2,000 | Refinance with Bankwest |
| CUA | $2,000 | Refinance with CUA |
| MyState Bank | $2,000 | Refinance with MyState Bank |
| Newcastle Permanent | $2,000 | Refinance with Newcastle Permanent |
| Police Bank | $2,000 | Refinance with Police Bank |
| 86 400 | $2,000 | Refinance with 86 400 |
| BankVic | $1,500 | Refinance with BankVic |
Compare the above lenders side-by-side for your situation now >
Who are refinance cashback offers for?
Typically they are for fixed term loans. Not always, but in a lot of cases, lenders only offer cashback offers to fixed-rate home loans and refinance deals so they can retain the client for a set period of time.
Banks and lenders usually offer cashbacks to those who want to refinance their home. In most cases lenders prefer and have terms and conditions to ensure a person has at least 20% equity of the property to be refinanced. However, it is essential to note that the equity percentage requirement still depends on the individual lender. Some offer cashbacks to first-time homebuyers as well, so even non-refinancing borrowers may also get cashback offers with some lenders, depending upon their offering.
Important! The two types of Cashback Refinance Offerings available:
It is very important to realise WHO is offering you the cashback. Typically the two types of parties involved in any residential lending are Banks or Lenders and Mortgage Brokers. It is important to differentiate these parties and recognise that their motivations for offering you cashbacks are slightly different.
Banks/Lenders Offering Refinance Cashback Offers:

The motive or incentive is to either:

Gain market share, or
to lock you into a higher than 'best-available' loan than you could otherwise get.
Or, Both 1 and 2!
Therefore the downside of this is that you could get $5,000 cashback (up-front), but potentially pay tens of thousands of dollars more than you should in the long run of your home loan because it is not the best interest rate or fixed for a term.
In this case, banks are essentially rebating back to you approximately half of what they would normally pay a mortgage broker, if your home loan came in to their system that way. However, using a mortgage broker, you are not tied to the one lender, but can compare the best rates (and cashbacks) from across the board.
Mortgage Broker Offering Refinance Cashback Offers:

The motive or incentive is to either:

Promotion or lead generation. Where they are rebating back to you a portion of what the banks will pay them in commissions, in exchange for what it would normally cost them to acquire a lead or acquisition.
Market Share. If they are a large broker network or a publicly listed company, then growth and market share is their main focus.
Lender agreements and incentives. Perhaps certain lenders are offering this exclusively to specific brokers. Ie. NAB is offering its top 200 brokers this exclusive cashback offer to bring people on and entice them and the broker to direct them to NAB instead of other brokers.
Refinance Cashbacks Offers on the rise in Australia
While the highest refinance cashback offer we could find at the time of writing this article, so far, is Reduce Home Loan's $5,000. The average cashback value sits between $1,500 and $4,000. Moreover, as mentioned, the year 2021 saw more than a 100% increase in the number of lenders offering cashbacks to would-be borrowers (from an initial 12 lenders to 26 lenders).
The high demand for home loans brought the surge in cashbacks. According to the Australian Bureau of Statistics, December 2020 saw a 31.2% increase in housing lending commitments compared to the previous 12 months. Since lenders want to have a bigger market share for these mortgages, they need an attractive offer to reel in clients. This is where cashbacks come into the picture.
Before, cashback home loan offers weren't anything special to borrowers. These upfront cash inflows came with non-competitive interest rates, so it would not benefit borrowers in the long run. However, the most recent cashback packages lenders offer now come with attractive interest rates as well. Given the low-interest rates and an inflow of cash, the cashback offer has become one of the more attractive packages in home loans today.
Are Refinance Cashback Offers Worth it for Australian Borrowers?
We would argue in most cases, NO! However, the answer depends on the priority of the borrower. Although cashbacks do come with attractive (and low) interest rates nowadays, they still would not beat the lowest interest rates lenders offer for non-cashback packages. Cashback deals are good in the short run, especially for people who need quick cash. But in the long run, lower interest rates will still give better total savings.
Of course, this is not to say that people should not get cashback deals at all. This is still a good offer. Young borrowers will often find this package more attractive given the relatively competitive interest rates that come with it. It all comes down to what type of borrower a person is.
To those who refinance regularly, this is a good offer. However, to those who will only refinance once and stop there, a lower interest rate will provide better savings in the long run.
Learn More About Refinance Cashbacks with Makes Cents
Are you thinking about refinancing your home loan? If you are torn between getting a lower interest rate versus having an added cashback, it would be wise to determine the type of borrower you currently are.
If you would only refinance once, having a lower interest rate may be better for you. But if you are going to refinance regularly, then cashback deals are offer you shouldn't miss. Contact Makes Cents now to know more about refinance cashbacks!
---