Seniors Health Insurance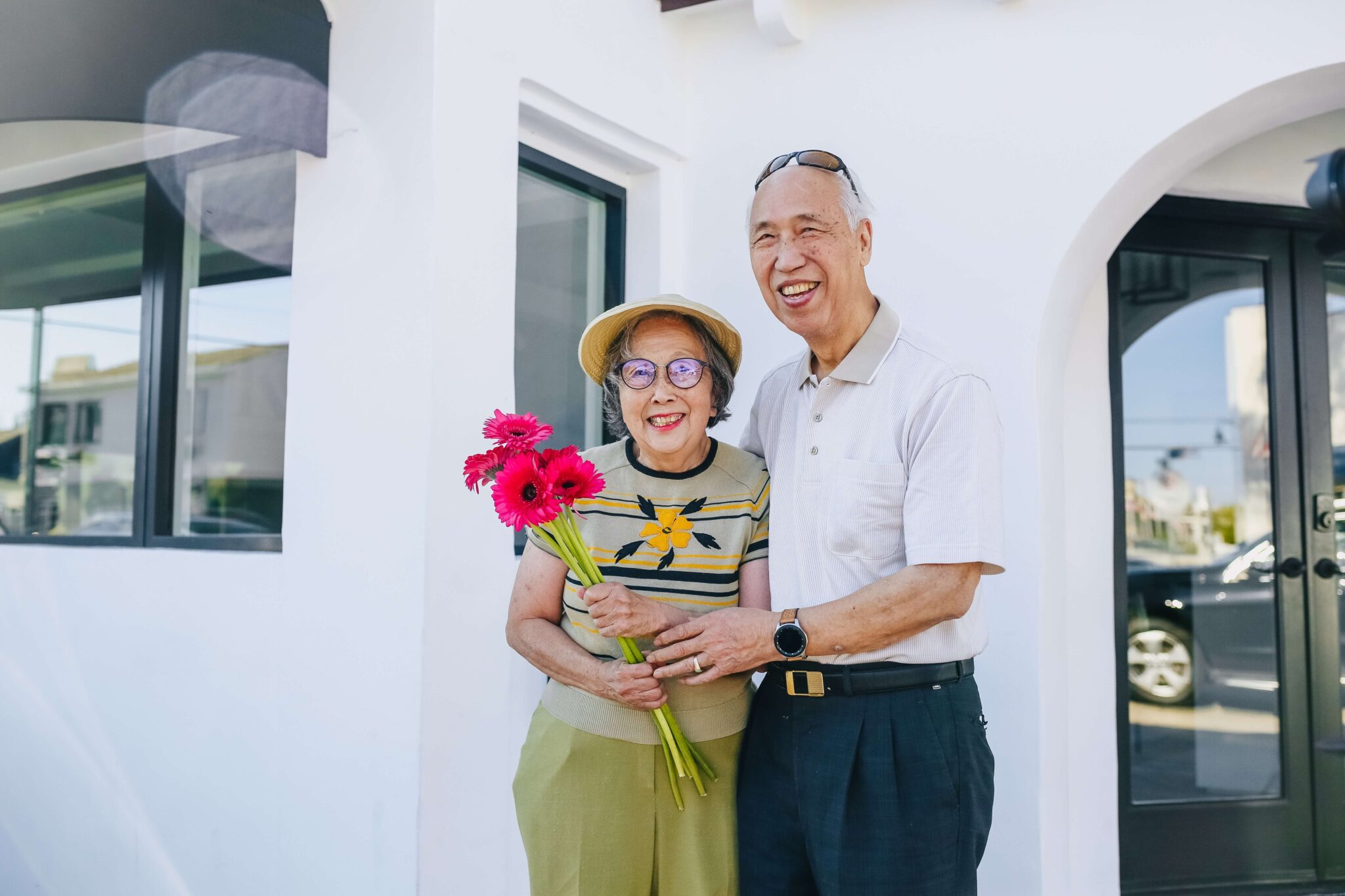 Public hospital waiting lists can be frustrating so make sure you get your seniors health insurance to skip the line.
As our kids leave home, our medical needs begin to change as we get older in life. So essentially there's now no need for cover that includes our kids, has pregnancy benefits or other forms of cover. You must focus on other important aspects now such as insurance for joint replacements, cardiology or any other pre-existing conditions you may have.
Although, it's not as simple as finding a policy that covers seniors as there are no health insurance policies that provide coverage for seniors over the age of 65. So instead, you must compare and contrast policies in terms of its benefits it provides, at a price that is affordable.
This is where we can help.
We want to help you find the best health insurance policy for you. In order to do so, we must take into account a few things as we look into health insurance:
The price. There are no extra expenses for health insurance just because you're older on in years. Although, if you're seeking a policy with a plethora of benefits you will have to spend a bit more coin to do so.
Waiting periods. An insurance company can't necessarily decline your claim on insurance if you already have a pre-existing condition, but they can apply waiting periods you will have to serve. What it means is that you will have to serve the waiting period out before you can claim for your needed treatment.
Type of cover – With health insurance, you have the flexibility to select hospital, extras or a mixture of both. Having a mixture of both enables you to claim some money back for prescription glasses and dental treatments through your extras policy, whilst still being able to jump surgery waiting lists and have access to private hospitals.
Hospital cover – There are essentially four different tiers in regards to hospital cover, these are: Basic, Bronze, Silver and the highest tier of cover, Gold. The higher the tier, the higher the amount of cover given, but it does mean you'll have to pay more for that tier.
Are you getting a policy for the first time or switching health funds?
Before moving forward with any decisions, you need to be sure that you're either getting cover for the first time or are looking to switch health funds. What scenario best suits you?
Changing your health fund?
If you're looking to switch health funds, we recommend considering a few things:
Do you even need cover? (waiting lists, public vs private etc)
What do you need to be aware of when looking at policies? (hospital and extras, what is the difference and what are they? etc)
What am I looking for in an ideal seniors policy?
How much would my seniors policy cost?
Are seniors eligible to receive a health insurance rebate?
First time getting a policy?
If this is your first time looking for a policy, we recommend considering a few things:
Do I even need a health insurance policy for cover? (waiting lists, public vs private etc).
What do you need to be aware of when looking at policies? (hospital and extras, what is the difference and what are they? Etc)
What am I looking for in an ideal seniors policy?
How much would my seniors policy cost?
Are seniors eligible to receive a health insurance rebate?
Have I considered the cost of Lifetime Health Cover (LHC) loading?
What do I need to know before switching?
If you're already covered and want to change funds, you should definitely assess why you want to change in the first place. Is the aim to save yourself a bit of money or is it because some needs have changed?
Is saving money the goal? If saving your money is the aim, you need to ensure that your change of policy is not detrimental to your cover. There's no point in saving money on a policy if the new one doesn't give you the cover you need, and if you've been on a policy for a good amount of time, your benefits could've gradually upgraded over that duration and thus be more valuable than the new benefits you'd receive on a new policy. Before you take the leap on a policy change, ensure you've compared the limits of both policies, as you don't want to change to a new policy that could be more restrictive. Saving money in the short term isn't always necessarily what's best for you financially in the long run, be sure to consider all the options before you pull trigger on a policy change.
Are you switching due to a change in needs? As you continue to grow older, your needs and health insurance will change too. You could be on a gold tier policy specifically for pregnancy which may no longer be necessary. Coincidentally, you could also have the more basic tier policy which doesn't provide you the cover to meet your needs.
Waiting periods
For any items or benefits that your previous policy covered, you won't have to serve waiting periods on those services if you switch to a policy that offers the exact same benefit limits or treatments. Although, if you choose to switch to a policy that has a better range of new treatments and benefit limits that weren't covered by your previous policy, you will need to serve out those waiting periods before you can make any claim on them.
Medicare Vs. Private Health Insurance for seniors?
We're very fortunate to be in a country where access to hospital cover with next to no out-of-pocket expenses is available to everyone. So, before you decide to take out a health insurance policy, maybe you should consider the pros and cons of what private cover might look like for you, as you could be better off staying under the care of the public health system. Some important aspects you need to consider when you compare public and private hospital services for seniors are as follows:
Medicare Premiums: Free (not including the levy), If you earn over $90,000 costs are $75 per month+ extra
Medicare Doctor and hospital: Medicare will choose for you.
Medicare Accommodation: Public room and hospital.
Medicare Waiting times: For non-urgent treatment you could be waiting months.
Medicare Hospital and medical costs: Entirely free
Medicare Specialised services: Treatments such as IVF and weight loss surgery are hard to access but can be covered.
Medicare Emergencies: Unless you live in Tasmania or Queensland, ambulances are not free.
Vs.
Private Hospital Premiums: Starting price at $69 per month (Medicare levy surcharge is cancelled out)
Private Doctor and hospital: You decide your own doctor and hospital.
Private Health Accommodation: You may stay in a private hospital or get a private room.
Private Health Waiting Times: You have more say over your appointment time and can skip the line.
Private Health Hospital and Medical Costs: Medicare will cover 75% of the costs and the leftover 25% plus any other extras fees will be covered by you and your insurer.
Private Specialised Services: Top tier policies tend to cover these treatments (there will generally be a 12-month waiting period)
Private Health Emergencies: Even a basic policy will cover emergency ambulances.
Everything isn't covered by Medicare
While Medicare has many pros when it comes to hospital cover, it definitely has a lot more cons in regards to extras cover. For treatments that fall outside of hospital cover such as dental, optical and physio, an extras policy will help cover you in that area.
What is the Commonwealth Seniors Health Card and how does it work? 
When you've turned 65, the Australian government will then refer to you as a senior and you could be eligible to receive your Commonwealth Seniors Health Card (CSHC). It is essentially a concession card which is used for senior Australians which gives you access to cheaper government-funded medical services and pharmaceuticals. The eligibility requirements and available benefits that you have access to with the CSHC are listed below:
Eligibility requirements:
To be eligible for a CSHC, you need to meet the following requirements:
Be 65 years or older
Currently live in Australia and be an Australian resident
Not eligible and therefore do not qualify for a Department of Veterans' Affairs pension
Not eligible and therefore do not qualify for any other Department of Human Services payments
Meet an income test
Benefits of CSHC:
If you have a CSHC card you are entitled to the following:
GP visits are bulk-billed (varies based on your doctor)
Medical Safety Net benefits are increased
PBS provides cheaper medication prescriptions
Where you live can determine what benefits you have access to. These can include discounted property rates and utilities bills, more affordable health care expenses (including eye care, dental and ambulances) and discounts on your public transport.
If you're over 65, what should you be looking for in a policy?
It's not as simple as searching for a health fund online, clicking the seniors health insurance section and signing up for a seniors policy, because there are actually no policies called "health insurance for seniors" or "seniors health insurance".
Hospital Cover Vs Extras
Main features Hospital Cover: You have access to a shared or private room in a private hospital. You have the choice to pick your own hospital and what doctor will treat you. You can skip hospital waiting lists for any treatments that would otherwise be a lengthy wait.
Main Features of Extras: Out-of-hospital services that aren't always included in Medicare can be claimed for. A large variety of benefits from exercise classes to dentistry. Can combine your extras cover with hospital cover for double the coverage.
Hospital cover for the average seniors health insurance policy could include:
Deciding whether you want a combined policy that includes hospital and extras, or if you want them individually will be determined by your personal circumstances. Although, hospital cover is what will have the big-time equipment needed for seniors and specific treatments. This will include cover for the following:
Having your own private patient accommodation in a public or private hospital.
Operating theatre costs
Intensive care fees
In-patient MRIs, X-rays, pathology and CAT scans
Eye surgery
A large variety of other procedures and treatments (like knee and hip replacements, colonoscopies, back surgery, hernia repair, dental surgery, renal dialysis and others).
Cardiothoracic surgery (lungs, heart and chest)
Stroke and cancer treatment
In-patient pharmaceuticals
Rehab services
Prostheses
Transplant surgery for organs
Psychiatric treatment for In-hospital-patients
Providing gap cover if you visit the GP
End of life care (Palliative)
You may notice that benefits like IVF, pregnancy or obstetrics are missing from the list, this is because as a senior you won't be needing those benefits. When a comparison site or insurer is on the look for a "seniors policy", what they're essentially doing is, looking for a top hospital policy that doesn't include cover for the unnecessary procedures such as those listed before.
Hospital cover tiers:
Hospital insurance has been split into four tiers since 2019: Basic tier, Bronze tier, Silver tier and Gold tier. As a general rule of thumb, if you're considered a senior, we recommend that you look for a high-level policy as it will give you the best access to a wide variety of treatments and procedures.
Extras for a seniors hospital insurance policy can include:
Emergency ambulance bills will be covered by your health insurance.
Includes any contact lenses or glasses. A set amount will be paid towards your glasses through your extras, can range anywhere from $150-200. Medicare will cover you for any eye tests you undertake.
Includes your check-up, crowns and bridges, dentures, clean and scale, root canal therapy, teeth extraction, implants etc. A percentage of your treatment costs will be covered by your extras, anywhere from 50% up to 100% of the cost.
Your health insurance policy will come with a limit to this service in order to cap how much you can claim from this benefit. A percentage of your treatment's costs will be covered by extras, anywhere from 50% up to 75% of the cost.
Your health insurance policy will come with a limit to this service in order to cap how much you can claim from this benefit. A percentage of your treatment's costs will be covered by extras, anywhere from 50% up to 75% of the cost.
Hearing aids. Your health insurance policy will generally pay a set amount, rather than cashback rebates. Waiting periods for hearing aids can range anywhere from 12-36 months.
Non-Pharmaceutical Benefits Scheme (PBS) pharmaceuticals. Sometimes high-level extras policies can include cover for non-PBS medications. However, you will find that there is a limit on how much you can claim per item, e.g. $40 for one item.
Blood pressure monitors. The amount you are entitled to will either be a percentage of the total cost or a cost limit. Hospital and extras policy both list blood pressure monitors.
Occupational therapy. Occupational therapy is a very broad category and because of this, certain parts of it are covered by Medicare and others by private health care, however you will require a doctor's referral to do so.
Procedures include skin and nail problems, arthritis complications that affect the legs and feet, calluses, corns, bunions, ingrown toenails and orthotics. A yearly limit is placed on these treatments for you to claim on.
A percentage of your sessions will be covered by your extras. The policy will however come with a limit to cap how much you can claim on this service.
Preventative tests. Includes things like bone density testing and bowel screening.
What would the ideal seniors policy look like?
While "seniors" policy isn't necessarily something you'll find on the market, there are some important aspects to keep an eye out for when you're looking for health insurance in your older years. The first thing you need to know is that you're going to want top level cover of some sort. Secondly, you want to find some top tier policies that cover certain services or treatments that are currently relevant to you. This could include a range of things such as major eye surgery, heart surgery and/or joint replacement.
If cover for treatments outside of the hospital is what you're looking for, you need to consider maybe adding an extras policy on top that will give you great cover for certain services like optical, dental, health aids (like blood glucose monitors or hearing aids), physio and ambulance.
What are the costs for seniors?
The community rates health insurance, so it doesn't matter if you're 20 years old or 90, you have to pay the exact same amount for the exact same level of cover provided. But, the cost of your health insurance will essentially be determined by:
Whether you pick hospital only, extras only or a combined policy of the two.
The tier of cover, ranging from basic to gold.
The brand
Where you currently live
The LHC and how much it affects you (if it's your first time signing up for cover)
Are seniors entitled to a health insurance rebate?
Well to simply put it, yes they are, and if you're 65 or over, the private health insurance rebate you receive will increase, given that you aren't considered a high-income earner ($280,000 for families, single parents and couples, or $140,000 for singles).
The rebate can be claimed in two forms: As a premium reduction through your chosen health fund or a tax offset when a tax return is lodged through the Australian Taxation Office (ATO).
Lifetime Health Cover (LHC) loading and its costs.
If this is your first time getting health insurance as a senior, you will be hit by the Lifetime Health Cover (LHC), it's a 2% loading on top of your premiums for every year you didn't have private health insurance (while over the age of 31). This is how buying health insurance as a senior can start to get very expensive.
If the LHC is applied, how much will health insurance cost?
There are many specifics involved in comparing and generating a quote, we recommend you complete this short quiz to generate a quote for health insurance
When will I not have to pay the LHC?
There are some but few exceptions out there when seniors don't have to pay the LHC, the most common and relevant exemption is if you were born either on or before 1 July 1934. If you're included in this group, then you can completely ignore the LHC as it will not be applied to your policy.
---