Extras Cover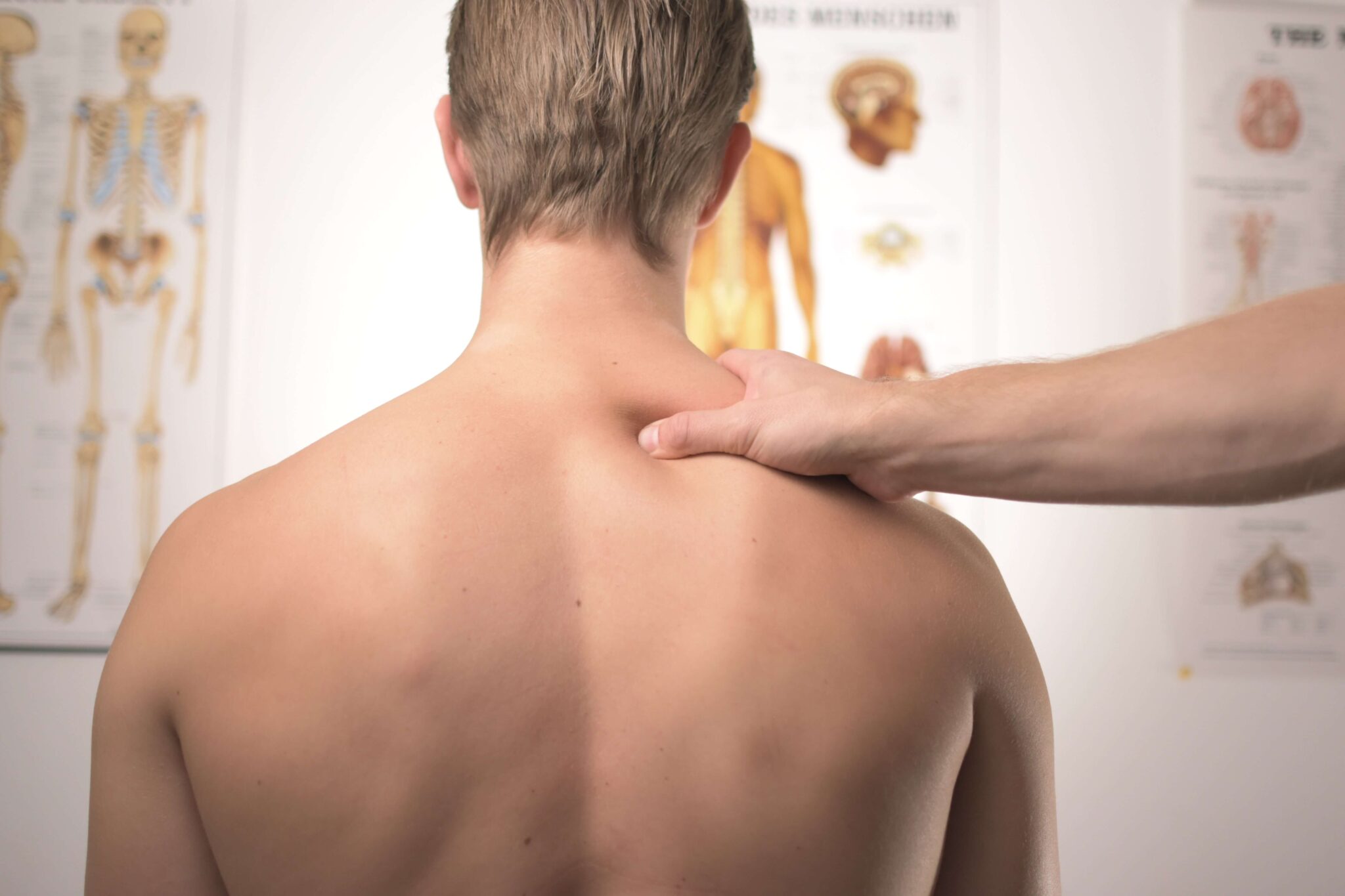 Take a look and compare the discounts you can receive through extras cover on physio, dental and more.
Extras gives you the freedom to obtain benefits for medical services not related to the hospital (also not covered by Medicare). These can consist of benefits like major and general dental, optical, physiotherapy, orthodontic, endodontic, ambulance cover, remedial massages and even your local gym membership discounts.
One of the great things about health insurance is you can take out 'extras only' policies. These can often be super cost-effective, and if you don't need hospital cover, can save you lots of cash.
A major benefit of health insurance is that you are able to claim 'extras only' policies. These are able to save you a lot of money for services you'd otherwise be paying for without health insurance.
5 hot tips for maximizing your usage on extras:
Find out what your limits are. Easy as logging into your health fund and finding out what services you're covered for.
Visit your dentist. A lot of extras tend to have a no gap yearly clean and scale.
Prescription glasses for the sun. You are eligible to receive prescription sunglasses if you already require glasses to see effectively.
Gym benefits. A lot of extras products give out reimbursements on gym memberships, you'd only need to provide a GP note to claim it.
Use it or lose it. If you're not using your extras you might as well cancel them. You're still able to keep your hospital cover though.
Extras cover can include:
General dental. To save you from having to get major dental treatments which tend to only be covered by the comprehensive policies, using your free preventative dental check-ups and extras for the basic procedures is a great way to do so.
Major dental. Normally a part of the more comprehensive dental policies. These benefits can include tooth removal, root canals, endodontics, dentures and sometimes cosmetic procedures. The most significant benefit is probably the orthodontics cover, especially if you have your own children.
Healthy lifestyle. Now quite the regular amongst the majority of extras policies offered by health funds, this includes a large variety of services such as Pilates classes, gym memberships, general health checks and quit smoking courses.
Travel vaccinations. Planning a holiday to a tropical island? Extras can help cover the costs for vaccinations for certain diseases such as cholera, malaria, hepatitis A and B, yellow fever, rabies and meningococcal meningitis.
Emergency ambulance transport. Accidents are bound to happen, and if you aren't a TAS or QLD resident, your ambulance fees can be very hefty. Protection is Australia wide so it can be useful to sign up for regardless if your state has ambulance services free of charge.
If glasses or contact lenses are an essential for you, then using your extras for optical needs is an awesome help. Keep a look out for health funds that provide no-gap optical also, as you're entitled to free lenses and frames if you call on an affiliated outlet.
If you're someone who leads an active lifestyle, has a chronic condition or plays sports regularly, this can be very helpful for you.
Musculoskeletal disorders and other back conditions can be managed effectively when treated with chiropractic's.
Non-PBS medication. If you are someone who takes prescribed non-PBS medication, you are eligible to access this benefit to its fullest of limits.
Health aids. This includes walkers, hearing aids and prosthetics and a variety of other medical device needs.
For any conditions affecting the foot or lower limb, this may be essential.
Speech processors and hearing aids aren't exactly the cheapest, so the cover that comes with Medicare will not meet all of your financial needs on that front. If you're someone who has hearing impairments, this high-tier cover type may be of great value to you if you decide to include it.
This can involve individual or group therapies, counselling and even more. If you're someone who benefits from attending sessions regularly, this can help you with costs. Its also worth having for counselling or grief therapy following a loss of some sort.
Can include diet, nutrition and weight loss services. If you struggle to manage your weight, these services can be especially useful for you at lower costs, while those who have certain dietary requirements can also be directed to professional dieticians.
*Above are examples of what you could get with extras services. This is not the complete list.
Who is not able to get value from their extras only health insurance?
There is only a select few who just cannot get value for their money from extras cover. The only reason being, even the cheapest of plans have outstanding benefits, such as coverage for 100% of all dental check-ups and cleaning costs, regardless if any other benefits are only 50% refunded back to you.
Therefore, having extras cover mean you may be more likely to go to the dentist and doctor, which prevents future costly conditions from forming later. If this explanation sounds similar to your situation, "value for money" could look like spending slightly more on your health insurance than you would your check-ups, or even breaking even could be a better option.
The "bulk discount" of family health cover is something that can greatly benefit those families with children. Dental benefits from Medicare are strictly limited and only tend to cover preventative children's dentistry for those families who receive some form of financial support from the government.
What are the levels of cover for extras?
Comprehensive extras. Probably the highest policy level you can receive but also the more expensive, its generally designed to fit the needs and wants of couples, mature singles, families and others who have some sort of , or a range of extensive health care needs. It will cover the vast majority of non-hospital treatments and possesses the largest benefits for its claims.
Medium extras. If you have a growing or family or are considered middle-aged, this policy is a great choice for balancing your cover as well its affordability. A broad range of services come under the benefits you pay for; it has suitable premiums to pay and is recommended for those who can be tend to regularly use health care.
Basic extras. Made for the young, healthy and fit customer who isn't in dire need for a large amount of cover. This policy will cover the benefits for a small range of necessary services. Whereas, the yearly benefits will be noticeably smaller in comparison to the more comprehensive or medium extras policies. The cost for basic extras is also lower than the higher levels of cover.
What are my benefits, benefit limits and percentage benefits?
How are extras claims paid for?
There are two ways that health funds use for coverage of extra services. A fixed amount is applied to every service by specific set benefits, for example, $500 for your generic dental, whereas percentage benefits do exactly what the name says and figures out the specific benefit as a percentage which will cover all services, like 50% back. Pros and cons are listed below:
Set benefits: Pros: by picking a policy that gives the highest benefit for some services, you're able to customise your cover; There are funds which will increase your benefits for every year as a loyalty bonus if you continue to keep your cover with them. Cons: A bit tougher to estimate your out of pocket costs, unless of course you have an understanding of the amount the provider will charge for treatment.
Percentage benefits: Pros: You will have more certainty around the costs seeing as a percentage of your bill will be given back; In exchange for paying a slightly higher premium you may be eligible to opt for a higher percentage back. Cons: No real flexibility to have preferences over certain services seeing as the percentage back applies to all services.
Health funds use two methods to cover extras services. Set benefits apply a fixed amount to each service, such as $500 for general dental, while percentage benefits do what the name suggests and calculates the benefit as a percentage that covers all services, such as 50% back. Some pros and cons of each method are outlined below:
How benefit limits work:
Over each calendar year, benefit limits are the maximum amount that you can claim on that service. Most health funds break these down into certain categories:
Combined limits: When a number of services are all included in one collaborative unit, such as chiropractic, physiotherapy, and remedial massage which all come under a general physical therapy set of benefits.
Sub-limits: Only specific treatments apply under this service, for example, $400 for dentures and $600 for crowns, even though they both generally come under a major dental range of benefits.
Lifetime limits: Quite self-explanatory in the name as your limits are not renewed annually but carry over regardless if you change your level of cover or switch to another fund.
Do extras claims have waiting periods?
As it is with hospital cover, there will be a waiting period you'll have to serve in order to claim for your extras services. Although every fund is different, a general idea of waiting periods can look like:
Two months. Physiotherapy, general dental and a majority of other extras services.
Six months. For anyone needing optical gear such as contact lenses or glasses.
12 months. Psychological consultations, major dental and orthotic appliances.
12, 24, 36. Hearing aids, orthodontics, assisted reproduction drugs.
One thing to bear in mind in regards to extras health insurance is that every fund can set its own waiting period. So, be on the look out for deals that could waive those waiting periods in order to bring in more business, yet stay on top of your game by reading the fine print before buying any extras policy.
---