Upcoming Federal Election, Don't Vote Without Knowing This!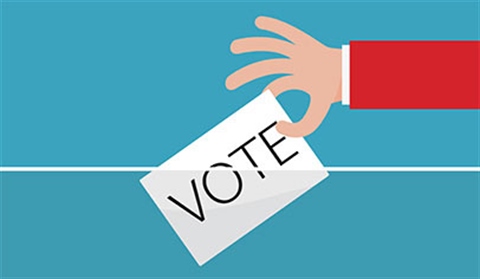 With Electricity and Gas being a major utility in every household, it's only fitting that the talk of rates in the lead up to the Federal election will affect everyone.
It's the Federal Government's responsibility to govern and direct the choices of the state and territory parliaments, which ultimately concern the Australian people. As tax payers, home owners and or renters, the need for affordable electricity and gas prices is a necessity. Along with low prices, a stable government conducting a balanced focus on planning for an environmentally friendly future is of a high importance.
Both major parties have plans to cut prices and build renewable resources, but how to they measure up against each other?
Read on to see Labor's and liberal's projected plan when it comes to electricity. Remember, if you currently are in a position where you are a consumer and pay for electricity, then this election should take some of your attention.
Don't let the power slip from your hands by not being informed.
Liberals
OUR PLAN FOR AFFORDABLE, RELIABLE POWER
We are taking action to lower power prices. Our plan will help families with the cost of living, support small businesses and help Australia's economy. We will:
Take a big stick to the energy companies to stop rip-offs. This includes banning sneaky late payment penalties, requiring savings in wholesale prices to be passed on to customers, and cracking down on dodgy, anti-competitive practices.
Create a price safety net to protect customers. This will stop customers being penalised for loyalty. It will provide relief from confusing and often expensive standing offers.
Back investment in new reliable power generation to improve competition, lower prices and guarantee supply.
Require energy companies to sign contracts guaranteeing enough energy to meet demand.
Read Liberal's full plan here
Labor
Labor's plan will:
Invest in more renewable energy
End the power privatisation mess
Stop over charging by power companies
Future proof our energy network
Plan the transition to renewables
Labor's plan to help households slash power bills
Australians love renewable energy because they know it saves them money. That's why a Shorten Labor Government will help Australians slash their power bills by setting a new national target of one million household battery installations by 2025.
Labor's Household Battery Program will provide a $2,000 rebate for 100,000 households with incomes below $180,000 per year to purchase and install battery storage systems.
The Smart Energy Council estimates that household batteries would allow most homes to save more than 60 per cent off their power bills. This will put households back in control of their power bills, helping them to slash electricity costs, as well as reducing demand on the electricity grid.
By acknowledging where your household stands when it comes to electricity and gas prices will help you make an informed decision at the upcoming Federal Election. Comparing electricity and gas now gives you the front foot and can keep you one step ahead of the rest, after all, they do say that knowledge is power. Plus, paying a lower rate for that power is always appealing too. MakesCents has been made for you, the consumer, to find the most competitive deal available to you.
Don't waste any more time, it MakesCents to compare.
---